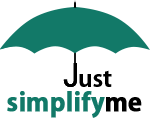 Personal Concierge & Errand Service

Cleaning Services
We understand each home is unique, and we cater to your specific requirements. Whether you're looking for service once a month or every day, seasonal cleaning or occasional service, we're available when you need us.
Some of the services we provide include:
Surface Cleaning includes: dusting, mopping floors, vacuuming, cleaning tiles, tubs, sinks, microwaves and stoves.
We also change the sheets, remake the bed and remove all trash.
Vacant House Cleaning Checklist
This is our standard Vacant Home cleaning list but may be modified to fit your needs.Checklist is all about you: your home, your service, your priorities
Bathrooms

Sink thoroughly cleaned, disinfected and rinsed

Tub and/or shower tiles cleaned, disinfected and rinsed

Chrome fixtures cleaned and shined

Toilets disinfected inside and out, including base and behind

Vanity top cleaned

Mirrors cleaned

Cabinet doors wiped

Windowsills wiped down, window runs vacuumed, frames wiped

Doors and doorframes cleaned, switch plates

Baseboards wiped,

Vacuum and/or wash floor

All towel holders wiped

Cobwebs removed

Trash emptied

Kitchen

Countertops and backsplash cleaned, sides of countertops

Cabinet fronts hand wiped

Sinks scrubbed and disinfected

Floor vacuumed or washed

Stove cleaned

Exterior of appliances

Microwave inside and out

Dishwasher inside and out

Windowsills cleaned, window runs vacuumed, frames wiped

Baseboards wiped

Fingerprints removed from all woodwork, switch plates

Doors and doorframes wiped

Vents

Wipe table and chairs

Sliding doors inside and out, vacuum door run

Cobwebs removed

Hand wipe blinds, shutters

Bedrooms

Carpets vacuumed

All areas hand wiped including window shades or blinds

Mirrors cleaned

Windowsills and frames cleaned, window runs vacuumed

Fingerprints washed from all woodwork, doors, doorframes and switch plates

Cobwebs removed

Baseboards hand wiped

Closets wiped inside

Other Living Areas, Including Hallways and Stairs

All areas hand wiped

Hardwood or tile floors damp-mopped

Carpeted floors vacuumed

Baseboards hand wiped

Windowsills and frames wiped down,

Fingerprints wiped from woodwork, doors, switch plates and outlet covers

Cobwebs removed

Windows Inside on request

Ceiling Fans

All ceiling fans hand wiped

All lights wiped
Just Simplify Me LLC. | 90 West Afton Ave Suite 133 Yardley, PA 19067 | Ph:(609)-251-6939, Email: info@justsimplifyme.com