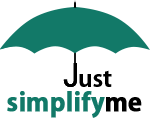 Personal Concierge & Errand Service

Service Rates
Be More with Less!
Services are personalized according to your needs. Every client requires a different level of service depending on their requests. We will be happy to answer questions and to offer information and special rates based on the personal assistant and concierge service you require. No-obligation and free consultation gives both client and us the opportunity to discuss the particulars of your situation, ensuring that your needs can best be met. Allow us to assist you in creating the life you want NOW!
We do have time packages and a la carte' service. Time packages are chunks of time the client can use through a period of time by simply putting in a request. The time spent on each request is deducted from the time package purchased.
Payment is due when services are rendered. Accepting PayPal, Visa, MC, Discover, Cash, or Checks. The cost of purchased items or third party services are not included. A 24-hour cancellation notice is requested (via email, text, phone) for all services in order to avoid a late cancellation penalty. Every effort for emergency requests (less than 24 hrs) will be made (pending availability) and require an additional fee.
We look forward to serving you!
Just Simplify Me LLC. | 90 West Afton Ave Suite 133 Yardley, PA 19067 | Ph:(609)-251-6939, Email: info@justsimplifyme.com